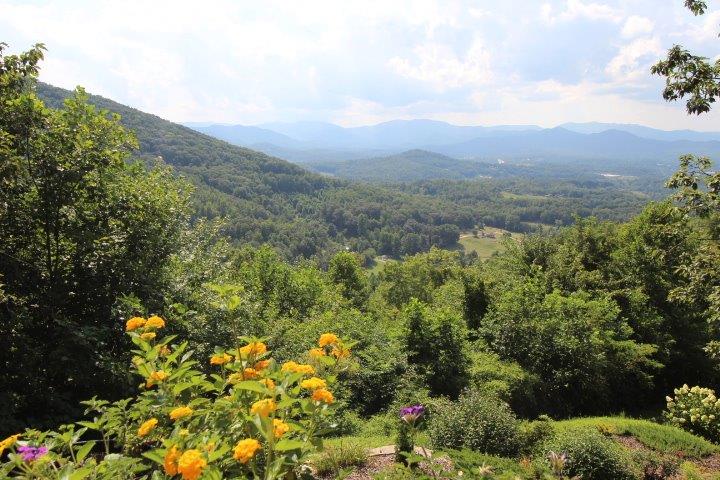 Looking for your dream home in the Franklin, NC area? Our experienced Team is here to help you with all your Real Estate needs. We have local knowledge and provide current market numbers to make sure you are getting the best service possible!
A Short History & Interesting Facts of Franklin, NC
Long before the first European settlers arrived to the mountains of southwestern North Carolina, they were home to the Cherokee Indian Nation. In a valley surrounded by some of the oldest mountains on earth, the Cherokee called the area "Nikwasi" or "center of activity". Nikwasi was an ancient and important Cherokee town.
Today, the remains of Nikwasi Mound are surrounded by the Town of Franklin, North Carolina. The Nikwasi Mound ise still visible in downtown Franklin and is one of many points of interest.

Franklin, North Carolina is the seat of Macon County which was formed in 1828. The land was part of lands acquired from the Cherokee in the Treaty of 1819. The county is named for Nathaniel Macon, a politician from Warrenton, NC who served in the American Revolution and the U.S. House of Representatives and U.S. Senate.

Franklin is located in the southwest corner of North Carolina and has a rich and well documented history. Unlike many Western NC counties, most of Macon's records have survived, which is very fortunate for historical researchers.

Franklin is known as the "Gem Capital of the World" famous for its gem mines and mining operations open to the public.

Franklin has unique ties to the Civil War. Thomas' Legion was formed here and the last Confederate surrender east of the Mississippi took place at Dixie Hall which was located at the site of the Macon County Courthouse on main street in Downtown Franklin, North Carolina.
MACON COUNTY, NC DEMOGRAPHICS
Town of Franklin Population: 3,993
County Seat of Macon County, NC
Elevation: 2,119 Feet
Town of Highlands Population: 941
Elevation: 3,832 Feet

Macon County Population: 33,919

Franklin, NC is experiencing a growth in its population that is 12% higher than the national average.

Franklin, North Carolina is fast-becoming the location of choice for those seeking real estate for retirement, recreational, permanent, or second homes.

The 2008 cost of living index in Franklin: 89.1 (less than average, U.S. average is 100).

PROPERTY TAXES (per $100 valuation)

Town of Franklin Tax Rate: .245 cents
Town of Highlands Tax Rate: .18 cents
Macon County Tax Rate: .25 cents

LINKS OF INTEREST

Town of Franklin, NC
Town of Highlands, NC
Macon County, NC
Macon County Airport
Franklin Chamber of Commerce
Highlands Chamber of Commerce